GRAPHALLOY®
ELECTRICAL SOLUTIONS

GRAPHALLOY Brushes, Slip Rings and Contacts solve signal applications where low noise is a requirement. They are available in various sizes and grades including copper, bronze and silver.
Brushes
GRAPHALLOY Brushes are common in rotating equipment to conduct currents ranging from minute instrument or signal values to power ratings.
These brushes can be used in:
Microwave equipment
Servo systems
Synchros
Inverters
Thermocouple and strain gauge circuits
Pulse systems
Computer grounding contacts
Torque indicators
Medical equipment
Packaging machinery
Brush materials include Silver Graphalloy and Copper Graphalloy. Special high altitude grades are available as well.

Click to download our Electrical Brushes Brochure


Click to download our Silver-Graphalloy Brush and Leaf Spring Assembly Data Sheet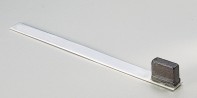 Contacts
GRAPHALLOY Contacts are particularly valuable for interrupting highly inductive or heavy overloaded currents in circuit breakers, controllers, contactors an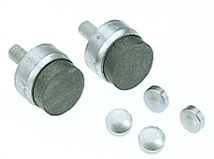 d relays.
Possible Applications:
Alarms
Circut breakers
Furnace Controls
Medical apparatus
Oven controls
Switches
Welding Machines

Click to download our Contacts and Contact Assemblies Brochure