GRAPHALLOY®

How Can You Improve the Operation of Your Pump?
For pumps that may run dry or flash accidentally, GRAPHALLOY® provides a non-galling bearing and wear part surface to protect the pump from many types of failure. In addition, pumps with GRAPHALLOY can be designed with closer clearances which helps reduce vibration and often improves seal life.
GRAPHALLOY, a graphite/metal alloy, reduces vibration and is non-galling, corrosion-resistant and dimensionally stable. The use of GRAPHALLOY pump wear parts results in lower operating and repair costs.
Please visit this web page for further information about GRAPHALLOY for pump bushings and wear parts.
Documents of interest (click to download):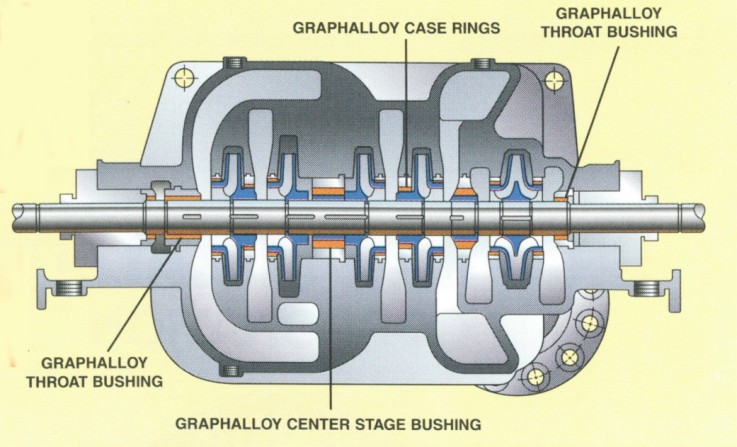 Do you have a problem that requires an immediate solution? Please call or email us
Or use our inquiry form to provide details of your application