GRAPHALLOY®
GRAPHALLOY® Receives NSF® Certification
YONKERS, NY (June 2010) — Graphite Metallizing Corp., the manufacturer of self- lubricating GRAPHALLOY® bushing materials, is pleased to announce that NSF® International, has just certified two grades of GRAPHALLOY material for use in municipal well pumps and water treatment plant applications.
The two newly certified GRAPHALLOY Grades are certified to NSF/ANSI Standard 61 — "Drinking Water System Components — Health Effects" and approved in the category for Multiple Water Contact Materials (MLTPL) up to 180˚ F.
NSF certification is the result of Graphite Metallizing's rigorous product testing to ensure the highest quality GRAPHALLOY products for the market. These newly certified grades are used in the manufacture of pump bushings and bearings for both vertical and horizontal pumps.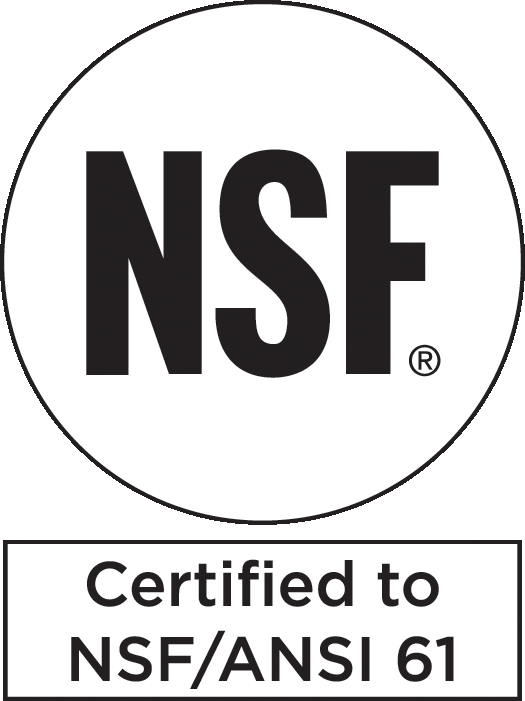 GRAPHALLOY is currently the product of choice for many deep well water pump applications in the western U.S., Hawaii and around the world.
NSF International is the independent, not-for-profit / non-governmental organization that provides materials evaluation, standards testing and product certification services involving public health and safety issues.
Graphite Metallizing Corporation, a global leader in the manufacture of self-lubricating bushings and bearings for almost a century, produces GRAPHALLOY, a graphite / metal alloy bearing material used in the manufacture of self-lubricating bearings and components for pumps, machinery, and process systems.

Click here to download a copy of this press release